Meet the lovely lemon balm! This relative to mint is so easy to grow; you can basically put it in the ground and forget about it. If you don't have garden space, you can easily grow it in a container.
This amazing herb is a miracle worker for us humans and a favorite of the bees. It is completely safe for adults and children. In fact, it used to be a combined with chamomile and dill as common colic remedy for fussy babies. Made as a tea, it is so tasty! If you are interested in learning more about herbal remedies, Rosemary Gladstar has an excellent introductory book called Medicinal Herbs: A Beginner's Guide. I highly recommend it! Read on to find out what you can use lemon balm for.
Note: If you have an under-active thyroid or Hashimoto's, it is best to use this herb only under the guidance of a trusted health care professional as it is considered a thyroid suppressant, for everyone else, enjoy!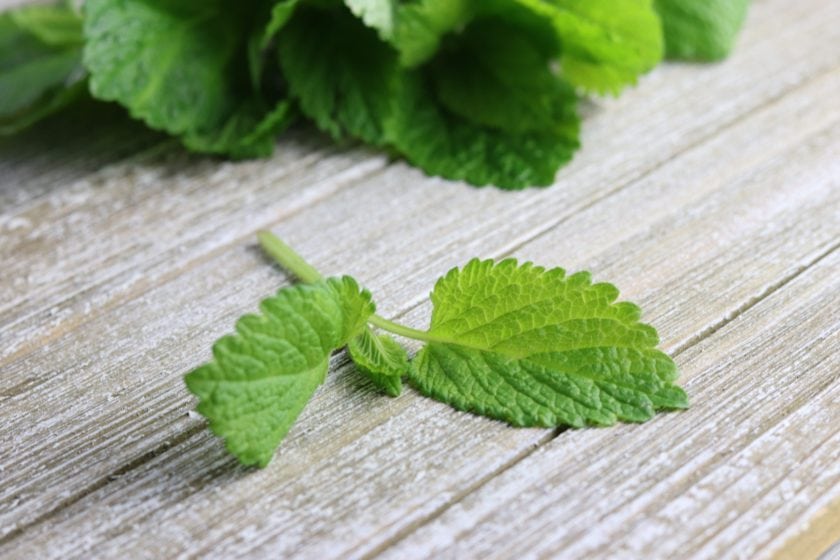 Use Lemon Balm for:
viral infections (especially effective against coldsores, shingles, etc.)
bacterial infections
restless sleep
hyperactive children
depression
anxiety
heart disease
heart ache
nervous disorders
How to use lemon balm:
As a culinary herb: Use lemon balm in salads, smoothies, and other dishes where you would put mint in.
Tea: You can steep the fresh or dried leaves with hot water. About 10 minutes will give you a pleasant drinking tea. If you want a more medicinal tea, let it steep for longer. Feel free to add other herbs depending on what you are trying to accomplish.
Relaxing tea: lemon balm with chamomile, lavender, and or holy basil
Antiviral tea: lemon balm and licorice
Tincture:
A tincture is a good way to get a high dose of lemon balm (or another herb) into your body for an acute situation, such as the onset of a flu or cold sore. They only take a few minutes to prepare, but you will have to wait at least a few weeks for it to be ready. Go here for a tutorial on how to make you own tincture, or you can buy a ready made tincture to have on hand such as those by Herb Pharm.
Bath:
Add at least 1/2 cup fresh or dried herbs to cheesecloth or a strainer and secure it to the tub faucet under hot running water for the first few minutes. Next, adjust the water to a comfortable temperature. Feel free to add other herbs such as lavender or chamomile if desired.
Do you use lemon balm? Are you going to try it?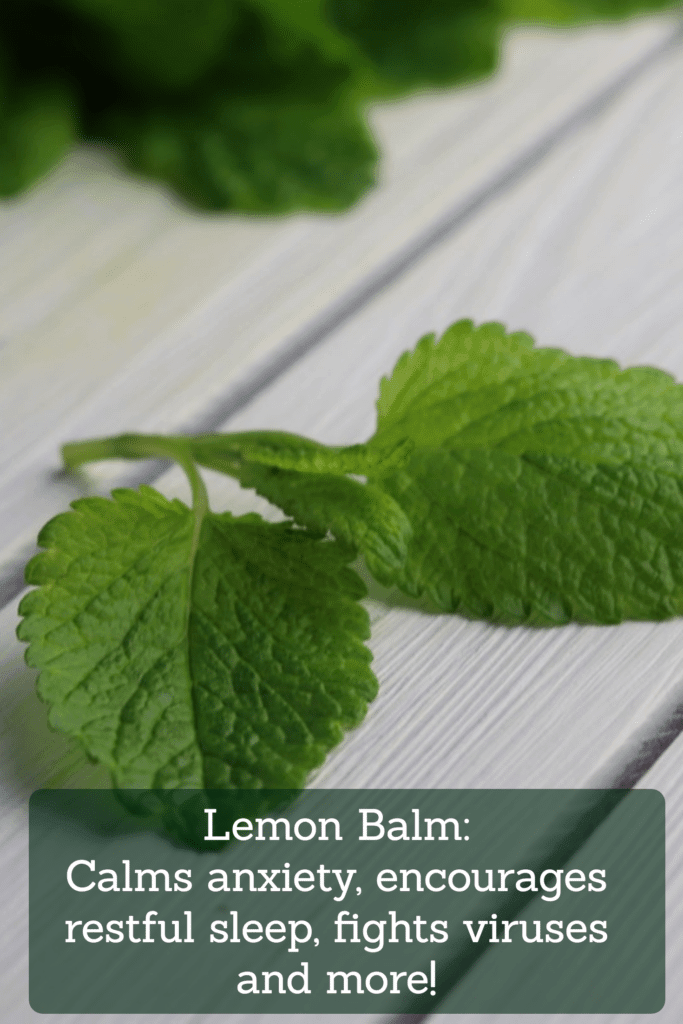 Keep in touch!
We love pinning on Pinterest!
However, our favorite way to keep in touch is through email! Subscribe and never miss a post. Plus, get access to the Holistic Health Resource Library. There you can download ebooks, PDFs, and Homeopathic Remedy Cards by condition for FREE!
You will also get emails with information on how to incorporate true holistic healing into your life. Absolutely no spam!
Evidenced-based Nutrition:
If you would like to figure out what the perfect diet is for YOUR body, functional nutritional therapy is for you!