Protected: Reclaiming Vitality Resource Library
About Chelsea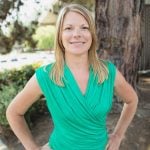 Chelsea is a freelance writer who specializes in functional and holistic nutrition. She has a private nutrition practice that focuses on personalized nutrition recommendations, restoring digestion & microbial balance, replenishing nutrient deficiencies, supporting optimal hormone ratios, lessening the body's toxic burden, as well as optimizing body function. When she is not writing about nutrition, planning her next meal, or walking her dog, she can be found hugging her two children or snuggling one of her three cats.
Chelsea is Board Certified in Holistic Nutrition (BCHN) and has a Masters in Education (M.Ed). She is also a Functional Nutritional Therapy Practitioner (FNTP) and a Restorative Wellness Practitioner (RWP) level 3.
Amazon Affiiliate Disclosure
Reclaiming Vitality is a participant in the Amazon Services LLC Associates Program, an affiliate advertising program designed to provide a means for sites to earn advertising fees by advertising and linking to amazon.com.