Protected: Reclaiming Vitality Resource Library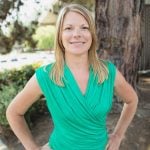 Chelsea is a Functional Nutritional Therapy Practitioner (FNTP), a Restorative Wellness Practitioner (RWP), is Board Certified in Holistic Nutrition (BCHN), and has a Masters in Education (M.Ed)
She practices functional nutrition online and in Snoqualmie, Washington where she focuses on gut health and hormones. She helps women heal their guts and balance their hormones through personalized diet and lifestyle changes so that they can reclaim their health and vitality.
Chelsea lives with her husband, two children, three cats, and one dog. If you are interested in her story, read more here.
Amazon Affiiliate Disclosure
Reclaiming Vitality is a participant in the Amazon Services LLC Associates Program, an affiliate advertising program designed to provide a means for sites to earn advertising fees by advertising and linking to amazon.com.