If you haven't heard of this amazing method for cleaning your face, you might have various questions running through your mind. Cleaning my face with oil? Won't I break out? How the heck does that work? Well, let me tell you.
How the Amazing Oil Cleansing Method Works:
It is the like dissolving like principle at work. Often times facial cleaners are too harsh and strip your skin of oil. This causes your skin to produce MORE oil. In contrast. when cleansing with oil, it lifts the dirt, makeup, and the oil from your face but leaves it moisturized. It is super simple. The most complicated step is to pick out your oils. (I think that's the fun part.)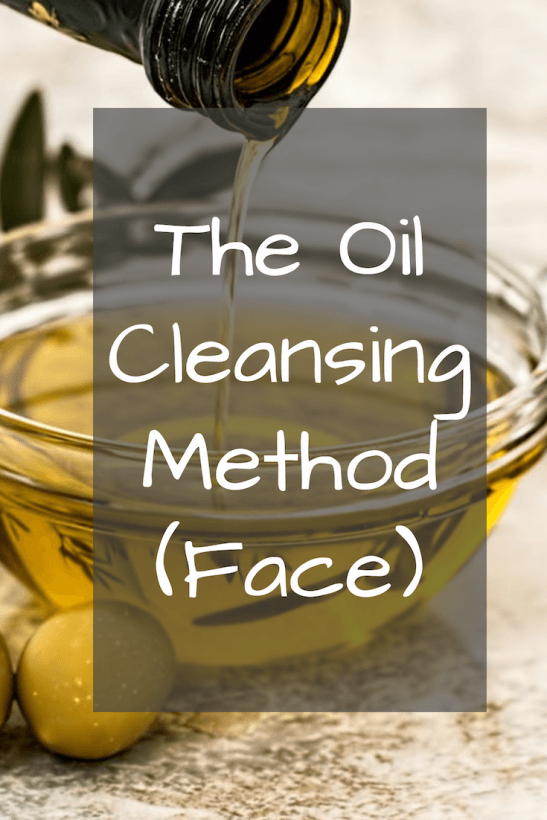 How to Oil Cleanse your face:
Take about a teaspoon of your oil blend, rub it in your hands and then all over your face. You can even take off eye makeup with the oil! (Just be sure to shut your eyes.)
You can let the oil sit on your face for 1 to 10 minutes. The longer you leave it, the deeper the clean.
Take a very warm wash cloth and hold it over your face for a few minutes. Rinse it out and repeat a few times. Finally, use a clean, warm cloth to wipe your face.
Unless you are really dry, you probably won't need to add moisturizer to your face after this.
Note: This is a deep cleaning method. Most likely you will not want to do this every day unless you have very oil skin. I have dry skin, and I only do this twice a week during most of the year and maybe three times a week during the summer.

How to choose your cleansing oils:
Choose organic and minimally processed oils whenever possible. You have probably heard that your skin is your largest organ and that it absorbs most of what is put on it. This is why making your own beauty products is so awesome. You control the quality of ingredients!
Play around with different oils and different combinations of oils until you find what works for you. Everyone's skin is different. Lots of people love coconut oil for cleansing. It dries my skin out! So, if something doesn't work, try a different oil or try different ratios.
Popular oils and their benefits:
Choosing Oils for your Custom Cleansing oil blend:
Ratios for Dry skin: (these ratios are approximations, not hard fast rules)
Ratios for Normal Skin:
Ratios for Oily skin:
Ratios for aging Skin:
My Personal Oil Cleansing Formula:
Feel free to play around with it! Make small batches like the one above to start. That way if you don't like your combination, you won't have to waste much. If you have read my Face Serum post, you have seen some of these oils. If you have made the face serum, you probably already have some of these oils! I don't add any essential oils to my cleansing blend because I like to use it as an eye makeup remover.
How about you? Do you use the Oil Cleansing Method? Are you going to try?