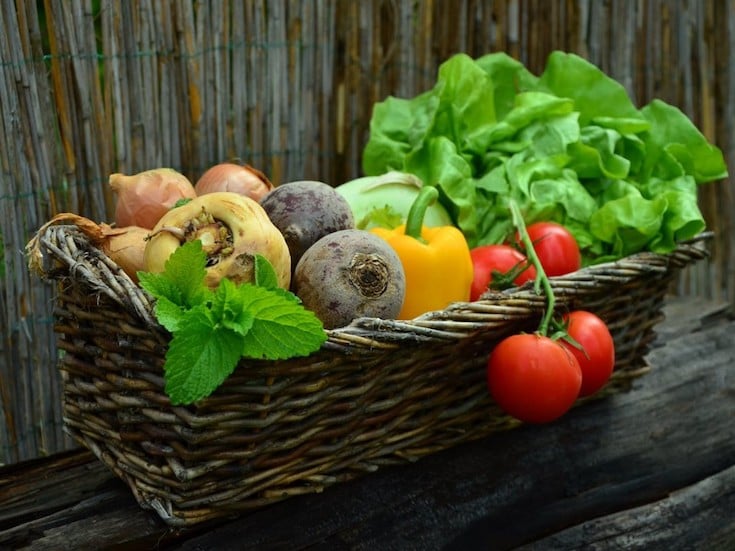 What is Nutritional Therapy?
Nutritional therapy, also known by the names functional nutrition and holistic nutrition, uses food as medicine to address health issues at their foundation or root. Most people in the Western world do not know how it feels to feel truly healthy!
Nutrient Deficiencies:
Most Americans have a significant nutrient debt. They are walking around with multiple nutrient deficiencies, some of which were inherited, but most from eating the Standard American diet, which is in its very nature deficient in many vitamins and minerals that are crucial to health. These deficiencies cause all sorts of symptoms and can lead to disease. 
Digestive Dysfunction:
Many Americans are also plagued with digestive dysfunction and various food sensitivities. Bloating, burping, passing gas after meals, and heartburn are all signs of digestive dysfunction–these things are common but they are not normal!
Microbiome imbalance (dysbiosis):
Along with digestive dysfunction and food sensitivities, which both wreak havoc on our microbiome, our obsession with sanitization and killing microbes combined has caused imbalanced microbiomes to be the norm rather than the exception. An imbalanced microbiome can be at the heart of issues ranging from skin issues to brain fog to low immune function and can lead to autoimmunity.
Hormonal Imbalance:
When it comes to hormonal dysfunction, diet is crucial. A combination of nutrient deficiencies, digestive dysfunction, eating too many refined carbohydrates, and eating low fat are some of the most common culprits that tip our hormones out of balance. Combine all of this with our stressful pace of life and living in a toxic world and our sensitive hormonal symphony falls into discord.
Personalized Nutrition:
By personalizing our nutrition and using targeted supplementation, we can correct nutrient deficiencies, restore digestive function, create balanced hormones, and rebalance the microbiome as well as so much more! When we work on the foundations of health, healing occurs naturally.
Every person is unique. What works for your neighbor, best friend, or even your own mother might not be what works for you. Nutritional therapy seeks to find exactly what your body wants right now for you to be healthy and reclaim the vitality that is your birthright! Just because obesity, back pain, anxiety, and many other health ailments are common, does not make them normal!
What is Wrong with the Standard American Diet?
In our current culture, where it is common to wear our business as a badge of honor, we have come to believe that health is merely the absence of disease. It is much actually much more. We shouldn't have to go through our day feeling stressed, exhausted, or overwhelmed. We shouldn't have to suffer through PMS or struggle through brain fog. We should wake up feeling well-rested, alert and excited for our day like we did when we were kids. We shouldn't have to take a pill to feel happy or control our cholesterol and then take second pill to mitigate the side effects of the first. We, as a culture, have lost sight of what real food is and that a large part of the answer to most of our health issues lies in eating real, traditionally prepared foods that have been grown with care.
Not only have we lost sight of what real food is, we have also stopped making food a priority.
If people aren't making food a priority, why is everyone overweight, you might ask? We eat on the run-convenience foods that are laden with rancid fats and often contain chemical additives. We eat in front of the television. We snack throughout the day. We too rarely sit down to enjoy a communal meal with family and friends. We buy packaged foods with unknown ingredients just to save time on meal preparation. Never before have Americans spent so little time preparing food. We now spend a mere 30 minutes a day on meal preparation, which is less time than residents in any of the other OECD countries (Source). The average American spends much more time if front of their screens than they do in the kitchen! Source. Isn't your vitality worth more than 30 minutes a day?
If you don't make time to keep yourself healthy, sooner or later you will be forced to take time to be sick.
We have come to believe that food should not only be quick, but also that food should be cheap. We have grown to expect that we can skimp on our food budget and then splurge on that new phone.
Never before in history have Americans spent so little of their budget on food. In 1900, the average American family spent half of their income on food (Source). Half!!  In 2014, we spent less than 7%. The US spends less than any other country on food even though food here costs about 50% more than most countries! (Source).
Eating processed foods might save you time and money right now, but in the end it will cost you more money. You will be lining your doctor's pockets and wasting your precious time in his or her waiting room.
The amount of time, money and energy spent on our meals has fallen dramatically, yet food allergies are rising astronomically and obesity is a pandemic. Every day a new fad diet pops up on the internet promising weight loss or better energy. One month you go low-fat, the next month you go low-carb, and maybe they work for a few months, but ultimately you end up right back where you were with that dangerous fat still around your middle. If we focus on getting the nutrient dense food that our bodies, and our microbiome, need we don't have to worry as much about what we "shouldn't" be eating. When your body gets the vitamins and minerals that it needs to work properly, it actually starts to work properly!
Food is only one piece of the puzzle…
Although food has such a powerful effect on our bodies, it is not the only missing piece in the puzzle. We need to learn techniques for managing our stress in this fast-paced, plugged-in, modern culture. We have to reduce our toxic exposure. We need to get outside, breathe fresh air, and go barefoot. We need to get our bodies moving. We need to pay attention to our thoughts and balance our energies and we need to connect socially because humans are social beings.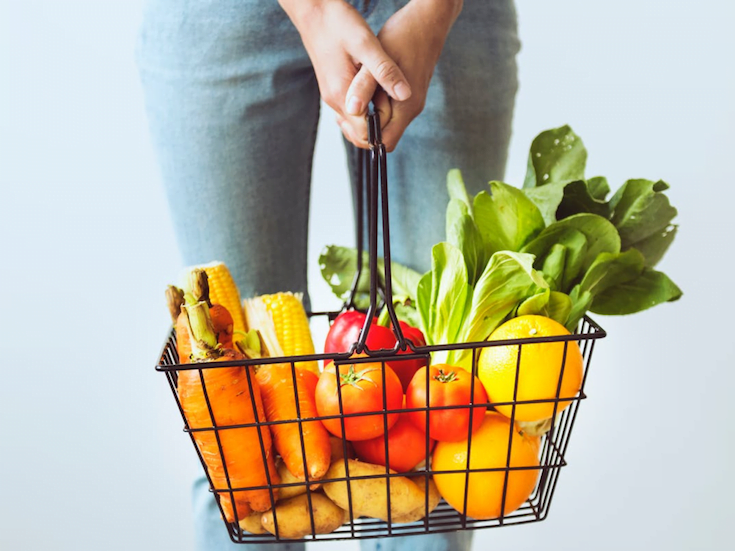 What does a traditional foods diet look like?
A traditional foods diet consists of eating:
nutrient-dense whole foods that are properly prepared
organic locally grown vegetables in their season as nature intended
eating "tip to tail" when it comes to animals (such as nutrient rich organ meats and bone broth)
pasture-raised animals (or wild animals if you are lucky enough to be able to get them)
farm-to-table as much as possible
healthy animal fats such as fatty fish, butter (yes, butter!), cream, lard (really!!) and tallow (beef fat).
healthy vegetable fats such as from fruits like avocado and olives, nuts, and some minimally processed oils such as, cold-pressed avocado oil, and extra virgin olive oil. (No vegetable or seed oils such as canola or corn).
fermented foods. These are another important part of a traditional food diet as this was a natural way to preserve the harvest.
seeds, nuts, and grains that are generally soaked, sprouted, or fermented to improve digestibility.
A traditional foods diet means that you eat much like your great-great grandparents did
Many people choose to follow this about 80-90% of the time (because of course there has to be room for Aunt Pat's sweet potato casserole at Thanksgiving or going over to the neighbor's house for dinner). Because a traditional foods diet is nutrient rich, the body doesn't develop nutrient deficiencies (as long as digestion is functioning properly). A body with nutrient deficiencies can think it is starving and gains weight to survive the "famine". A person who eats a traditional foods diet will be getting the macro and micronutrients that their body needs to perform the thousands of crucial functions it needs to.

About Reclaiming Vitality
This purpose of this blog is to educate those who are seeking to reclaim their health and vitality amidst a sea of misinformation. Reclaiming your health need not be complicated, but it does take work. Each body has different needs and it is important to figure out what is right for your particular body.
In this blog you will find:
Nutritional information
Information on how different organs and organ systems work
Whole foods/traditional foods recipes
Safe alternative remedies
Non-toxic home and beauty DIYs
Information on how to personalize your nutrition
If you would like to be a member, sign up at the bottom of the page or in the pop-up. Membership is free and gives you access to the ever-growing Reclaiming Vitality Resource Library with ebooks, pdfs, and checklists to help you on your journey to finding exactly what your body needs to achieve health and vitality.
As a Functional Nutritional Therapy Practitioner (FNTP), I see clients in-person and virtually. If you want my guidance on your healing journey, I would love to help you!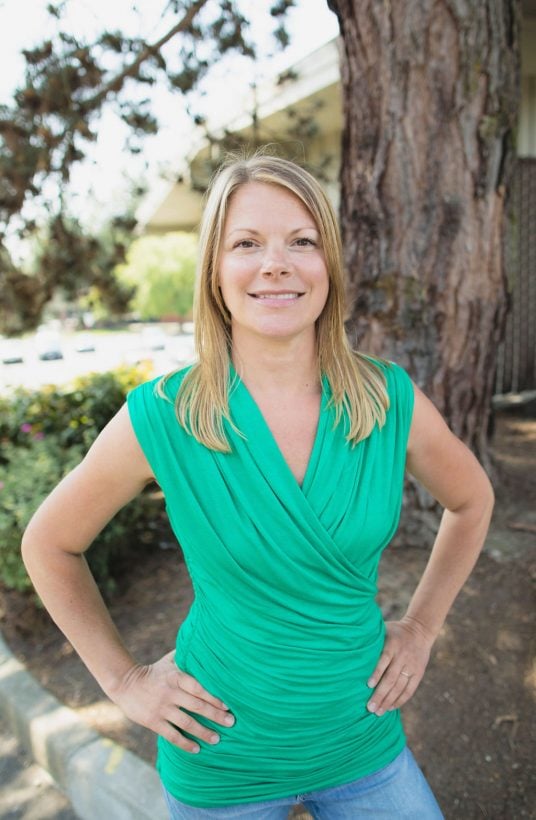 About Chelsea
Creator and Author
Chelsea is an FNTP (Functional Nutritional Therapy Practitioner) with a Master's in Education. She is a former community college teacher whose passion for food combined with her passion for keeping her family and herself in optimal health led to the creation of this blog.
Her interests in nutrition, health, and wellness intensified after encountering some big personal health issues. First, in her late 20's she was diagnosed with Graves disease and underwent radioactive iodine therapy to kill off most of her thyroid, making her hypothyroid for the rest of her life. Second, she was diagnosed with Melanoma in 2009. She views these health challenges as blessings in disguise because through them she developed a passionate for alternative forms of healing and food as medicine.
In her 20's, Chelsea was an esthetician. She uses that knowledge to make effective and safe skin care recipes and so there are a number of homemade skincare recipes on the blog.
Chelsea spent quite a bit of time in the restaurant industry which is where her passion for food and cooking first took hold.