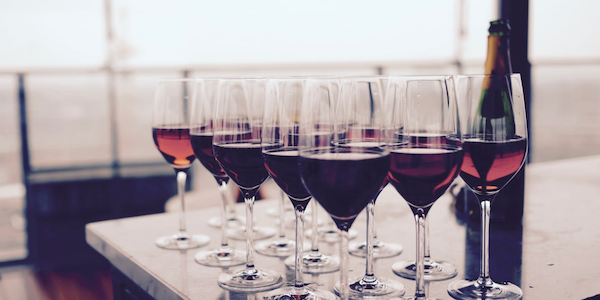 Scout and Cellar Wine
Do you know what's in your wine? If you are trying to eat healthy, then you deserve to choose a wine without added sugar and chemicals. Learn more about the difference with clean crafted wine.
I spend a lot of time and consideration in choosing the foods and beverages that bring me optimal health and vitality. I don't want to throw it all away with wine that doesn't line up with my values. As a certified Nutritional Therapist (NTP), I work with people to restore balance to the body so that the body can heal itself.  People often want to know if they have to give up wine to be healthy. My answer is that it depends on your body, but generally,  no. You may have to abstain for a brief period while you are doing your healing work, but moderate clean-crafted wine consumption has health benefits ranging from beneficial nutrients such as polyphenols to sense of community. However, you need to be educated about what you are drinking.
I choose Scout and Cellar wines because I know they have no added sugar, synthetic pesticides, and excessive sulfites. Here's a full line-up of how we choose which wines are available to purchase via Scout and Cellar:
wine grapes grown with no synthetic pesticides
wineries follow sustainable, organic and/or biodynamic farming methods
hand harvested grapes, avoiding sour grapes
no added sugar to wines (many other bottles can have up to 16 grams of added sugar!)
low sulfites, 50 bpm and always under 100 bpm
no added chemicals (like Mega Purple)

WINE AS NATURE INTENDED
Learn more about these organic, and biodynamic wines available for doorstep delivery. This is what I choose for a glass to enjoy with friends on a Friday or Saturday. I want to know what's in the bottle of wine I'm drinking, and there are no label requirements for added sugar. Check your bottle…no nutrition label, right? Even on some wine blends you don't know what grapes are being used. On all Scout and Cellar wines, the blends are fully disclosed. I like the transparency so I know what I'm getting.
The inventory of Scout and Cellar wine changes on a monthly basis. Many small, family owned vineyards are sharing their wine with Scout and Cellar. I'm always excited for Wine Wednesday, when we release our newest wines available to order online or a Scout and Cellar consultant like me. 
If you are looking for a new wine to complement your healthy lifestyle, please check out Scout and Cellar wine.This is a great way to find a weekend beverage that fits into your paleo or keto lifestyle. Yes, we can call these paleo wines as they are no added sugar. Isn't it crazy that there is so much added sugar in wine in the first place?! I learned that even $150 bottles of wine can have added sugar, so it's not just the cheap stuff. (you know which ones I'm talking about)
You choose the wines you want, with no membership commitment! The best way to order your Scout and Cellar wine is to buy a case (12) or a half case (6). You get 10%, or 5%, off your order respectively.
However, the BEST value for Scout and Cellar wines is our wine club. A Scout and Cellar Wine club can be either 6 bottles or 12, on a monthly, every other month, or every quarter. No more last minute runs out to the store for wine before heading to your friend's house for dinner. You will always have a bottle on hand to share with friends, or celebrate the end of a busy week!
If you are in the Wine Club, you get another 5% off. Host a party and you can earn credits towards discounted wines. It's a great way to add some nicer bottles of vino to your collection. Send me a message if you want to learn how to get the most from your first orders. chelsea@reclaimingvitality.com